"Proving the paranormal is normal."
Based out of Middle Georgia, MGPI takes pride in our professional work with the paranormal. There is a distinct passion with each investigator related directly to this undefined field. A distinguished love exists for the work that we do, but there is an extensive urge to help society decipher those experiences which are not easily understood.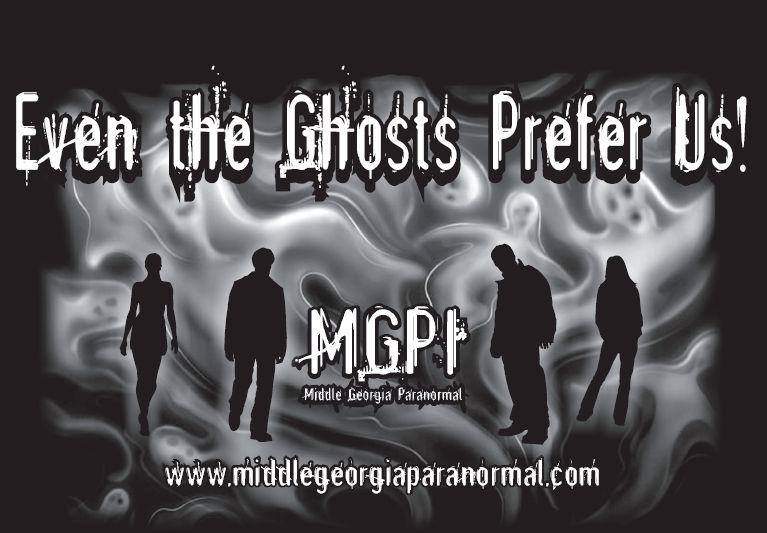 Mission Statement:
MGPI is a paranormal investigation and research organization committed to seeking scientific and metaphysical evidence of other realms of existence and is dedicated to assisting those experiencing unexplained phenomenon. We search for the true cause of reported activity, whether that is something explainable or paranormal in nature.
MGPI also recognizes that incidents of unknown origins or paranormal phenomenon can be frightening. Whether the phenomenon is normal or paranormal, the goal of each investigation is to alleviate these fears by helping our clients understand what they are experiencing while providing us with data and evidence as we strive to validate the possibility of other realms of existence. We will research, investigate and document all reports of paranormal phenomenon with integrity, honesty and discretion.
Each member of our investigation team is thoroughly trained in their areas of responsibility and performs every investigation with professionalism and respect. All members follow strict analytical protocols during investigations and attempt to rule out all naturally occurring phenomenon first, such as human influence, environmental affects, by reasonable assumption and scientific processes so that the only other explanation is scientifically inexplicable or paranormal in nature.
All paranormal evidence collected during investigations will be kept in the strictest confidence and will only be released or published when permission has been granted from the property owner.
MGPI takes pride in our ability to relate to our clients personally and professionally. Our main pursuit has always been to help those who believe they are having problems that are possibly rooted in the paranormal. MGPI will never charge for any service we offer, period but are always open to donations, i.e. currency or equipment.
We assist in helping, comforting and educating those who do not understand, or may be frightened by, the events happening around them. We will use any and all resources available to our team in the best scientific manner possible. Only recently in history have scientist begun to develop equipment that can aid in the detection and gathering of, "evidence" in the wide range of paranormal activities. We cannot provide a guarantee that we will find evidence during our investigation with you. We may investigate your home without any evidence documented while we are there. We will be honest with you in telling you so. We will not falsify evidence, present falsified evidence, or agree with falsified findings. However, in the event that we do document something questionable, we will provide you with all evidence gathered while working for you. We first will attempt to rule out anything human or environmental that can cause an explained affects for the happenings you are experiencing.
We are proud and passionate about serving within society. Please take the time to sign our guestbook. We value all opinions and input. Click the link below to comment on our guestbook!
Middle Georgia Paranormal Investigations is completely non-profit. MGPI prides itself in offering paranormal education and services to the community. MGPI does take donations that are immediately put back out into the public with the services we provide. Please click the donation link below to give to Middle Georgia Paranormal Investigations. Thank you for your contribution to the paranormal field and to an organization dedicated to serving.
Method:
We document absolutely everything. If it moves, makes a sound, ambient temperature/pressure changes or even if someone sneezes... It's documented. We look for evidence and causes in real world situations first by whatever means possible. We consider our clients first and use whatever time allotted to us as efficiently as possible every time.
Our Cases and Case Information:

We are happy to work with and share information with other paranormal research groups around the country subject to the following terms:
We will never publish or display any of our client's information, details about the case, or any evidence without consent from our client. Anonymous case details maybe shared with other groups on the premise that the information is not to be publicly displayed , published, or disseminated in any way without our written consent prior to it being done so that we can check with our client beforehand.
MGPI will not tolerate misuse and is subject to our discretion.
Morals:

MGPI does not and will not endorse rumors, hearsay, gossip, slander, or paranormal group 'battles'. This type of activity goes completely against our nature as well as the standards and practices. We are happy to work with and share information with other paranormal research groups around the country. In our opinion, paranormal research is finally being viewed in a serious light and the only way to validate and move the field forward is for groups to work together. If anyone works against that, we simply do not interact with them. We also do not post anything in regard to our investigations in public, unless we have received permission from our client beforehand. We are a professional group with professional standards.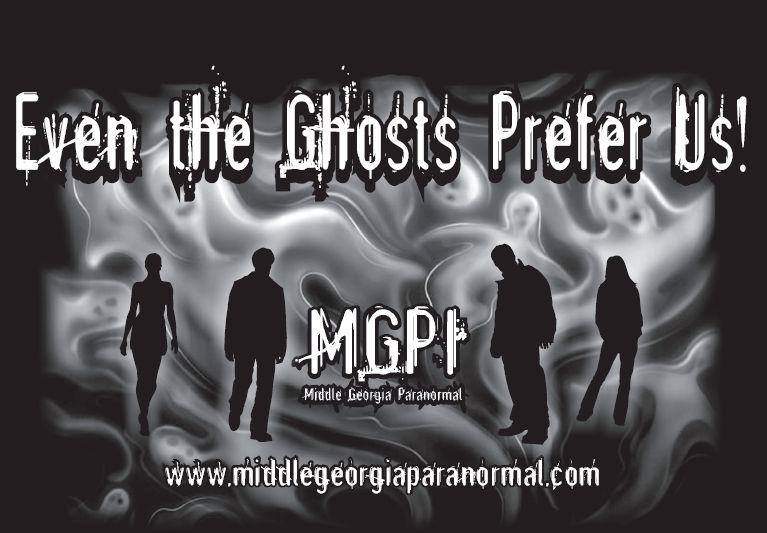 Check Out the Various References and Pieces About Middle Georgia Paranormal Investigations on Numerous Media Outlets!

Just Click the Link Below!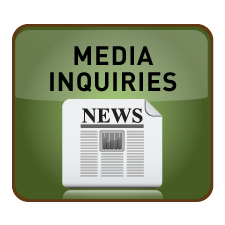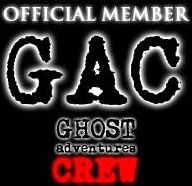 Want to check out the scientific investigative findings captured by Middle Georgia Paranormal Investigations? Click the link below to explore our work!